It is simple to be different but it is hard to be unique. One of the ways to meet the challenge is embroidery.
We offer a range of embroidery services:
Luneville embroidery on the fabric or garment;
Tailoring couture evening, wedding gowns for both adults and children;
Creating accessories (jewelry, brooches, clutches);
Goldwork;
Combining machine and hand embroidery
Since 2016 VALANGE atelier has been specializing in haute couture embroidery and tailoring.
Our team consists of professionals of their craft and high-level skilled persons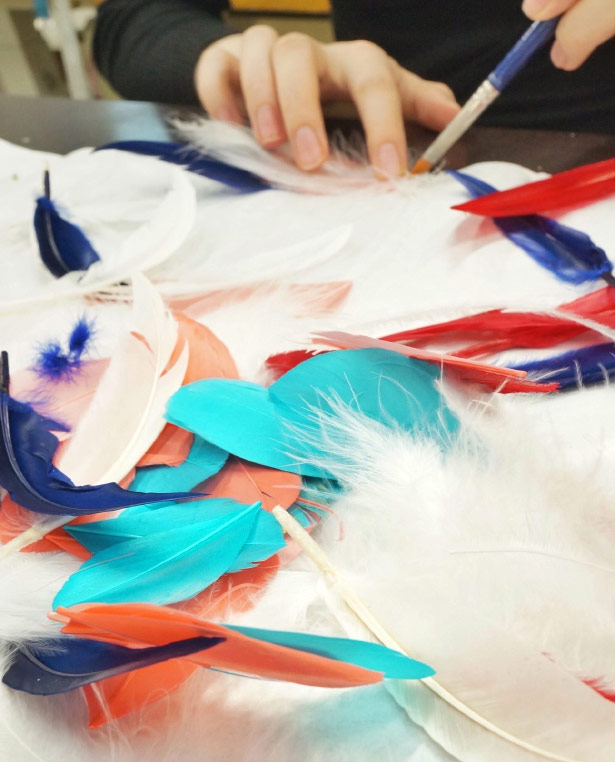 We have studied at the best embroidery schools of Italy and France.
Our embroiderers took courses in the best embroidery schools of Italy, France and Russia. We regularly set up meetings with famous experts in embroidery area. We also share our love for embroidery through teaching embroidery courses for different levels of experience in our Hand Embroidery School EMBcentre.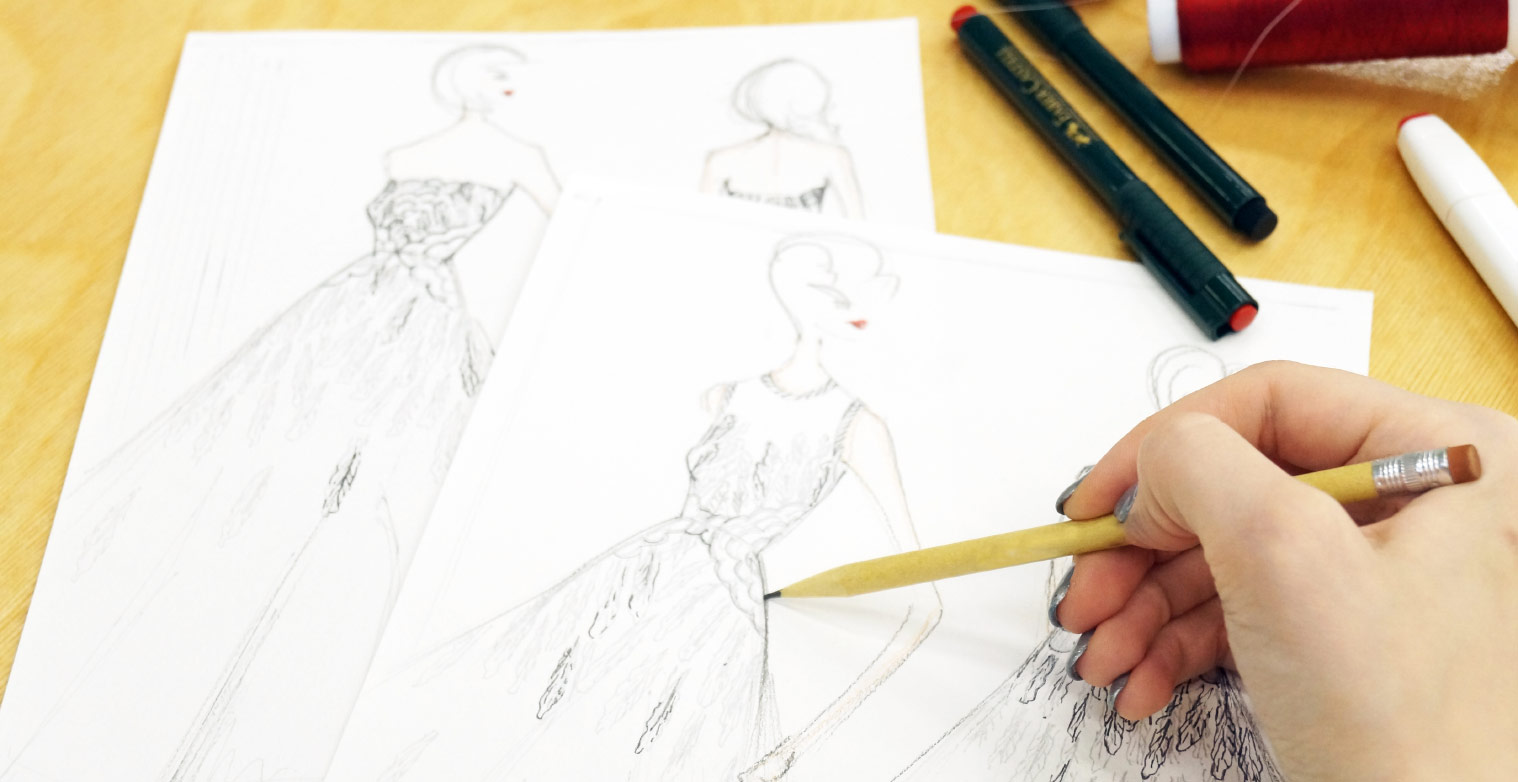 Luneville embroidery
Luneville embroidery came from the French town of Lunéville (Lorraine, France). Around 1810 embroiderers invented a form of tambour embroidery, using a very fine tulle cloth, which was decorated with chain stitch.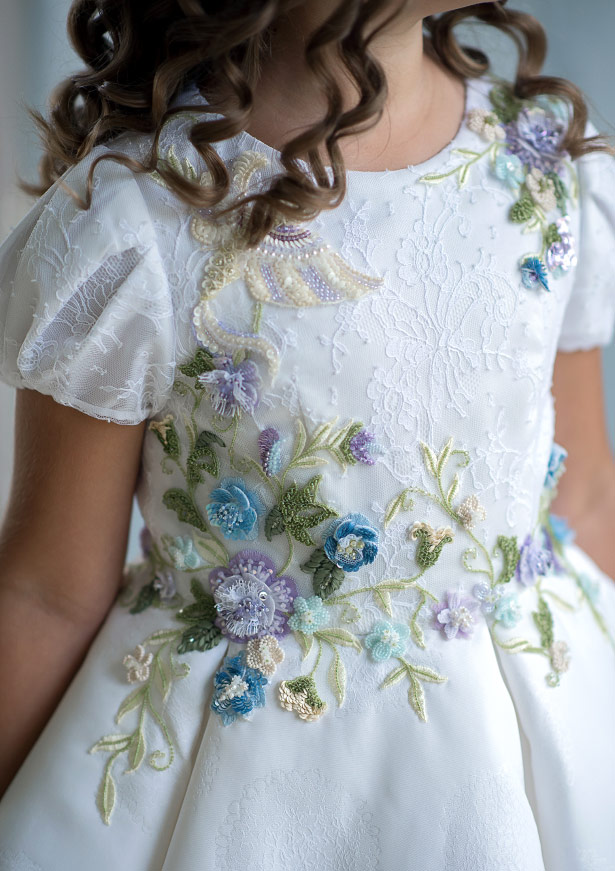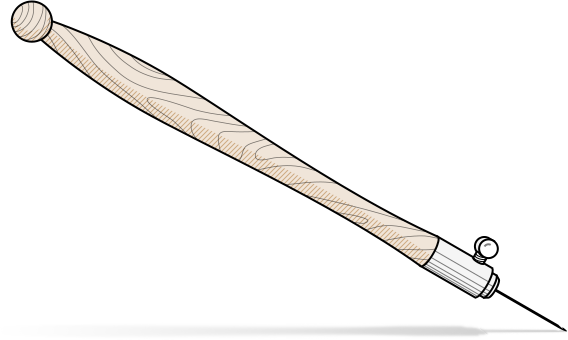 By 1865 a local embroiderer called Louis-Bonnechaux Ferry started to add beads and sequins onto his work, still using a tambour hook.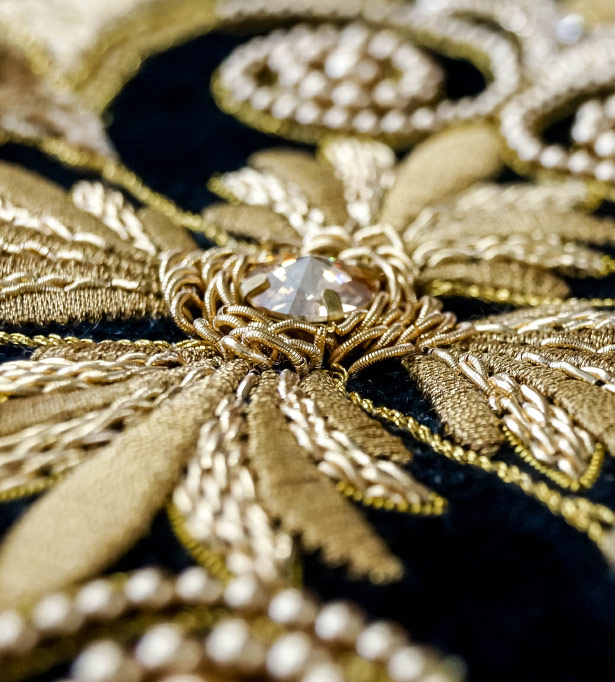 Goldwork is the art of embroidery using metal threads. The term "goldwork" is used even when the threads are imitation gold, silver, or copper. Most metal threads are available in silver and sometimes copper as well as gold; some are available in colors as well.
Needle embroidery
While needle embroidery has long been a popular crafting skill, used to create beautiful clothing and jewelry, it has recently become a major fashion trend that has been seen on runways everywhere. In fact, embroidery has been featured on high-fashion runways off and on throughout the years, cycling through as is often the case in the high fashion world. Now, fashion lovers will notice that this beautiful detailing is everywhere, from runway shows to fast fashion stores.
Combination of machine and hand embroidery
Combination of machine and hand embroidery helps you to reduce the time and costs for production. There are a lot of new techniques in machine embroidery that imitate hand embroidery: sequins, cross stitch, ribbons, cords, lace and etc. We can create fabric with machine embroidery and decorate it by hand embroidery elements.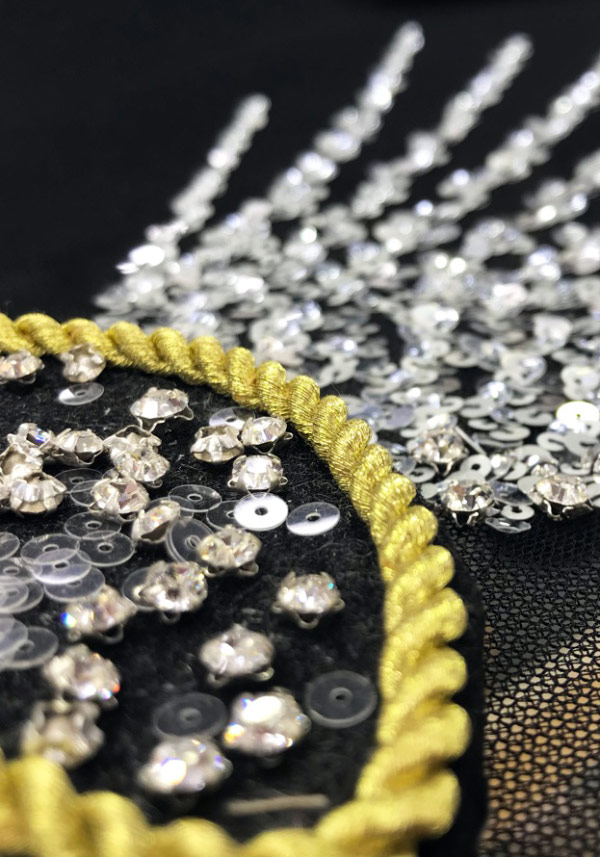 We use high quality materials only
The main difference from other atelier is using high quality materials. We use only natural fabric: silk, organza, leather, cotton and etc. Also beads, sequins and crystals of world leading producers.